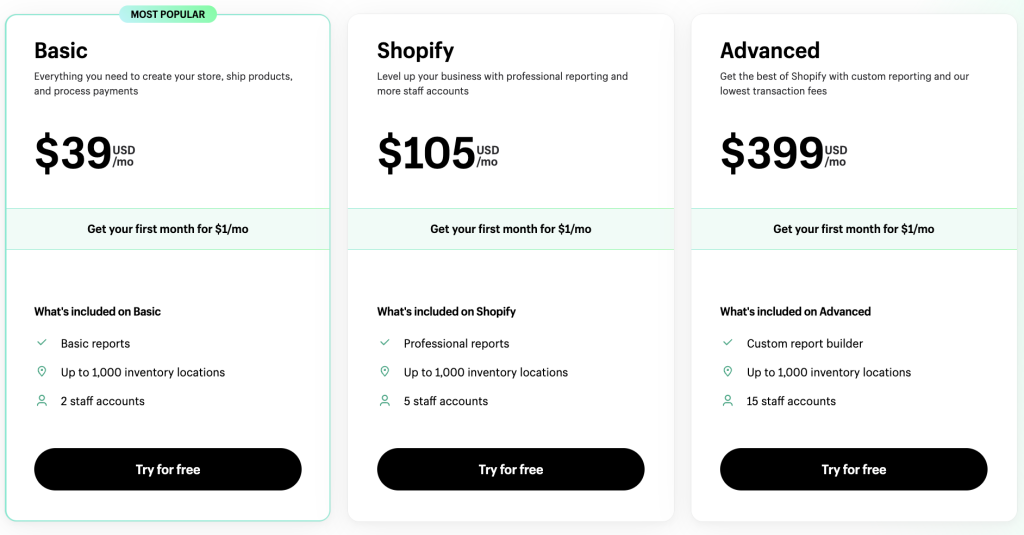 As an Etsy seller, you may be considering moving your business to a dedicated e-commerce platform like Shopify. But with multiple plans to choose from, it can be difficult to know which one is right for your business. Here are a few key factors to consider when choosing the best Shopify plan for your business:
Number of products: The first thing to consider is how many products you plan to sell on your Shopify store. The Basic Shopify plan allows you to sell an unlimited number of products, but if you have a large catalog, you may want to consider a higher-tier plan like Shopify or Advanced Shopify that includes features like advanced reporting and third-party calculated shipping rates.

Sales volume: Another important factor to consider is your expected sales volume. The Shopify Lite plan is ideal for businesses that only want to sell on Facebook and other existing sales channels, while the Basic Shopify plan is best for small to medium-sized businesses with a modest sales volume. For businesses with higher sales volumes, the Shopify or Advanced Shopify plans may be a better fit, as they include advanced features like professional reports and abandoned cart recovery.

Features and integrations: Shopify offers a range of features and integrations, from basic inventory management and payment processing to advanced features like gift cards and professional reports. Consider which features and integrations are important for your business and choose a plan that includes them. For example, if you want to offer customers the option to pay with Apple Pay, you'll need to choose a plan that includes the Shopify Payments gateway.

Support and resources: All Shopify plans include access to the company's support team and resources, such as online documentation and guides. However, higher-tier plans offer more personalized support, such as priority support and account management. If you're new to e-commerce or need extra help getting your store up and running, a higher-tier plan with more support may be a good choice.

Price: Of course, price is also an important factor to consider when choosing a Shopify plan. The Lite plan is the most affordable, starting at just $9 per month, while the Advanced Shopify plan is the most expensive, starting at $299 per month. Consider your budget and choose a plan that fits your financial goals.

Ultimately, the best Shopify plan for your business will depend on your specific needs and goals. Take the time to carefully consider each factor, and don't be afraid to upgrade or downgrade your plan as your business grows and evolves.
Reach out to us HERE for help getting started with your Shopify store.
---
---